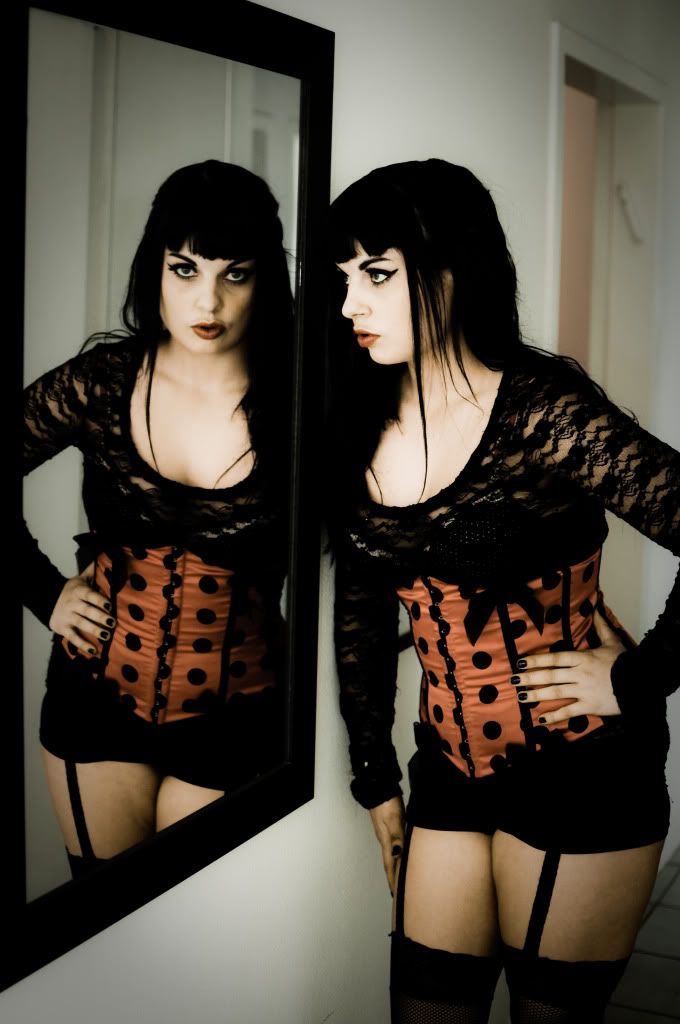 Rozi Cheeks
(25th Merciless Model - September 11, 2011)
I'm a musician, sing and play bass and I do Roller Derby
for a team called Raging Whoremones! I'm 23 and live in Johannesburg.
Only do modelling every now and then, not really serious about it although I would like to do more in the near future.
I just quit a band that I was in for more than 4 years called Touched by Nausea. I'
m in the process of jamming and starting up a new band which is all girl, we are not entirely set on a name yet but we are thinking about Maidens of Mayhem or Mas-kara!
Facebook Fan Page:
http://www.facebook.com/pages/Rozi-Cheeks-alternative-model/154033111368094