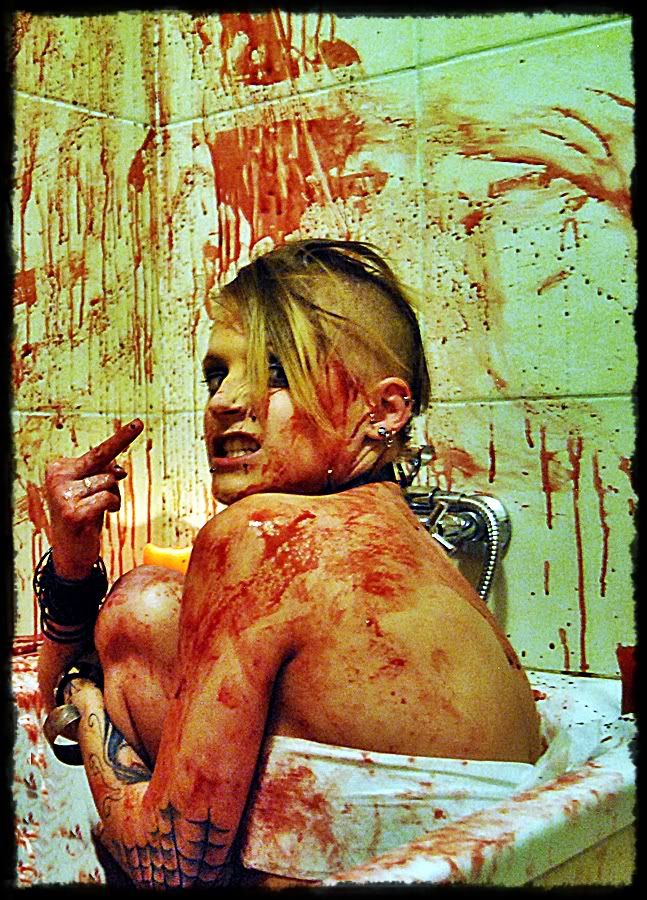 Alecto Mania
(40th Merciless Model - December 25, 2011)
"Are you motherfuckers ready for new shit?
Stand up and admit tomorrows never coming. This is the new shit, stand up and admit. Do we get it?
NO Do we want it? YEAH This is the new shit! Stand up and admit!"
Hey you! Thank you for stopping by. So you wanna know who I am and what I'm about? Well then brace yourself my lovely.
I'm Alecto Mania, I'm going onto my third year of modeling. I'm 21 and have a completely random personality! I'm by far not your AVERAGE model. Let me break it down for you:
I do not see myself as a model but rather a "Fucking work of art".
I professionalized in the alternative and fetish industry, but would not mind expressing other forms of modeling (to me art)
I mentioned fetish but let me explain this: "I wake up everyday on the wrong side of the bed, I wont lay down on the floor like the w***e in your head", that said I prefer to keep my work sexy yet tasteful. So do not even go there!
I'm not an uptight better then you type of model. I'm not perfect either. I swear a lot and get goofy often. If you do not like my laid back attitude then you are more then welcome to not book me. I'm a rebel without cause.
" We know who we are and what we want to say and we don't care who's listening. We don't rebel to sell it just suits us well. WE"RE THE BRIGHT YOUNG THINGS"
I have had a lot of people compliment and question my work. I appreciate compliments and embrace healthy criticism. One thing I can not stand are HATERS. Really if you can not appreciate what I do, then do not look.
" Haters call me bitch, Call me faggot, Call me whitey But I am something that you'll never be"I am an individual, just accept it, because I am not going to change for ANYONE."
A random fact: Yes all these quotes ARE from Marilyn Manson. He is my biggest role model.
Unfortunately I do not do TFCD shoots anymore, unless the idea really gets under my skin and my petrol expenses are paid. Nude and erotic work will only be done if you have the right colour money. Good things do not come cheap. Just to name a few of my 'achievements' and people I worked with.
Features:
Lt Mag-2011
Mutilador Mag-2010
Metal Queens Book- Release date March 2011
Rapport newspaper-2010
Peroxide and garlic homepage model winner-2010
Websites:
Ultra Vixens,
Peroxide and GarlicPretty wasted
Togs:
Donovan EvaNicholis GoldsworthyCarel GreylingMorne GouwsSamantha WilliamsJames HarrisDale Hylton
MUA:
Che Wannenburg
Models:
Lilith SeaborneTegan Leigh DaviesHesmarie HellfireLiesel De Beer
Clothing Ranges:
Hellfire Alternative ClothingBlack DragonChaos 'R' usRotten CandiReigning RedUvPunk
Facebook Fan Page:
http://www.facebook.com/pages/Alecto-Mania/152465648150427
Twitter:
https://twitter.com/AlectoMania