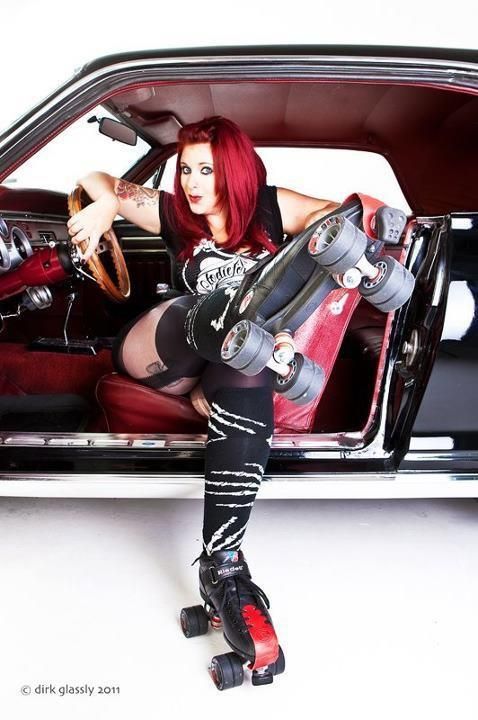 Gemma Renata
(27th Merciless Model - September 25, 2011)
Some will call me a plus size model, I just call me curvy in the right places
I want to inspire other plus size lovely's out there or that want to model but are too scared because they fear they would be judged on their size. All woman are beautiful in every shape and size and should never back down to social materialism and should embrace their body no matter how they look.
I'm from Milton Keynes but am also based in Southampton
I have tattoos, piercings and dyed hair..thats just who I am but for certain ideas can be covered or removed.
Pin-up, rockabilly and burlesque are my main styles but I love to model alternative fashion, pvc/latex and fetish also.
Apart from modeling I love to record bands, go to gigs, and play roller derby.
Facebook Fan Page:
http://www.facebook.com/gemma.renata
http://www.modelmayhem.com/869181