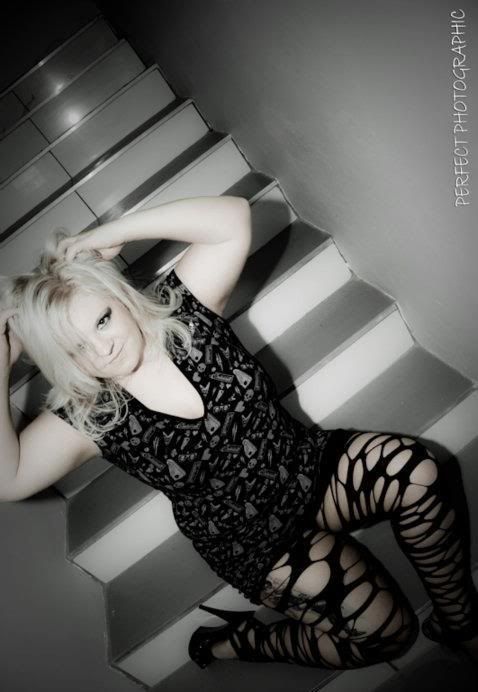 (54th Merciless Model - April 1, 2012)
Aspiring alternative model, my real name is Tarryn Holman but i go by Punky Spunky.
Pole dancing is my passion, one day be a pole dancing instructor or even open my own burlesque club with classy pole dancers! I love music its my life, anything punk, ska alternative rock. I only read vampire novels. If the world was black and pink I'd be over the moon with joy!
Tattoos and piercings are my weakness!
Facebook Profile:
http://www.facebook.com/PuNkY.sPuNkY
Twitter:
https://twitter.com/Ivanna_Scream
http://www.myspace.com/379645003