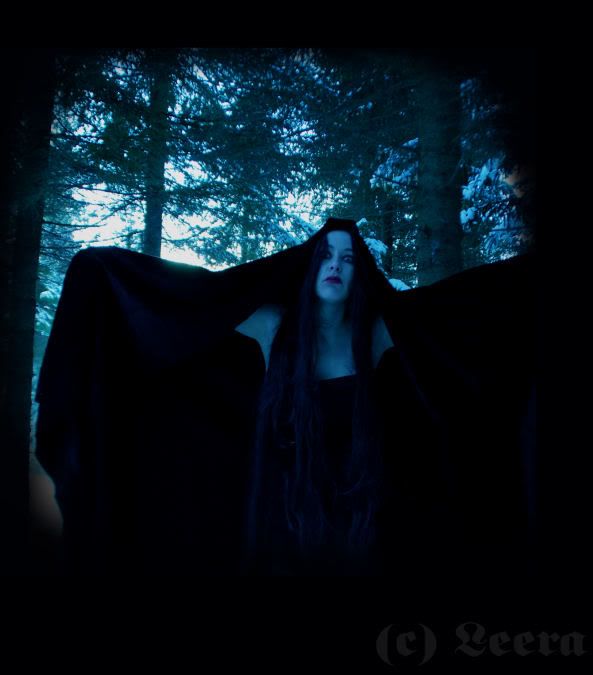 Elenyx

(3rd Merciless Model - March 27, 2011)



Started modeling several years ago,mainly for using her own talents in photography and art. Her work as a make up artist and the strong interess in music and drama have been part of the biggest inspirations, together with the need to express individuality and promote the alternative in many ways. Elenyx is also the owner of Nyx Models which is a concept that works on promoting alternative models on an international basis.
She's currently available for promo-work for Bands, Flyers, CD-covers, Posters, Merchandise and Videos.
Will also consider Spokes Model assignments, but this depends very much on the band of course, this must be something that fills my own reguirements and views on music as a private person as well.
I will not do nudes.
Write for info regarding payment, I am negotiable and reasonable. Varies depending on assignment, and I will consider merch or clothing.
Elenyx
I am a multitalented artist and Model from Norway.
Work in modeling, web-design music and art.
My style is artistic ,alternative , dark and sometimes provocative I`ve been told
Artist and model from Norway.
HaTeWoRk at;
Concept Machine I:A:
writer/creator, owner.
NECROLAB PROD.
Engineer/Owner
http://conceptmachine-ia.com/


CMIA Record Label official store:
http://cmia.bigcartel.com/
contact:
cmachine777@gmail.com
Music:
NÅE - Epic Norwegian Ghost-Cult Atmosphere
Combath - Doom Black Metal
TFC/TFP:
I accept TFC/TFP if its is something that can add something new and creative to my portfolio.
TRAVEL:
I prefer work inside scandinavia,and If I take on other assigments then in my closest areas-
the travel costs must preferably be payd, but I do take payment as merch (clothes,shoes,jewelry or things that I simply just like... feel free to ask smile
EXPERIENCE
:
Horror/Dark Erotic/Gore/Fantasy/Occult/Alt.Fashion/Fetish/Portrait/Gothic


AVAILABLE FOR:
Magazines/Posters/Flyers/Ads/Art/Fetish Fashion/Bands Work (Merchandise,Cd-Covers,Videos) Spokes Model,Catalogue.


Homepage
http://elenyx.net/
http://www.freewebs.com/elenyx/
Myspace:
http://www.myspace.com/elenyxmodel
Short creds:
-Suicide Girls
-Ultra Vixens
-Drop Dead Dolls modelling and talent agency
-Satanic-sluts.com
-Exile Asylum© Models
-brutalhardcorebeauties
-suicidalbeauties
-cryptgirls
-scream Queens
-Metalettes
-Deadly creations Modeling
-Gothixgirls
-Hollow Girls
-Gore Girls
-Hardcore Promotions & Mayhem Model's (C)
-Loca Inferna
-Handful of hate
-Wrath Passion
-Blodarv
-Vargathrone
-Carnifex Metal Book Release
-Misantropia Magazine
-Voltcase
-Fixe Magazine
Nåe interview with Elenyx (new)
Metal Queens: Models Book Released
http://www.metal-rules.com/metalnews/2011/02/28/metal-queens-models-book-released/
(NOTE ELENYX RETIRED MODELING TO FOCUS ON HER MUSICAL PROJECTS)